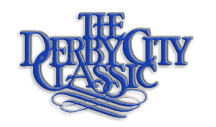 Efren Reyes from the Philippines won the all-around title in the
Derby City Classic
.
The tournament is comprised of three events; bank pool, one pocket and 9-ball. Efren Reyes was second in banks, first in one pocket and 43rd in 9-ball.
Here are the final results:
Bank pool:
Winner: Stevie Moore (USA), $10,000; Runner-up: Reyes, $5,000
One pocket:
Winner: Reyes, $10,000; Runner-up: Cliff Joyner (USA), $6,000
9-ball:
Winner: Niels Feijen (Netherlands), $16,800; Runner-up: Rodolfo Luat (Philippines), $8,400
All-around title (Master of the Table):
Reyes, $20,000
Luat, $3,000
Francisco Bustamante (Philippines), $2,000
This was Reyes' fourth all-around-title. He also won in 1999, 2004 and 2005. It was his fifth one pocket title and fourth(!) in a row. In addition he won the 9-ball discipline in 2005.
During the week there were several more events being staged. One of the more interesting was the Straight Pool Challenge where the goal was to make the highest run. Mika Immonen (Finland) won with an impressive 160.
The tournament ran from January 4-13 at the Executive West Hotel, Louisville, Kentucky, USA. More than 400 players took part in each of the three main events.
See also: