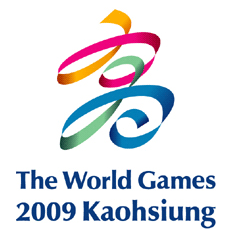 2005 three cushion runner-up Dick Jaspers from Netherlands was one of the winners in the
2009 World Games
.
In the 2005 final Jaspers lost 42-41 to Daniel Sanchez (Spain). He got his revenge by beating Sanchez 40-26 in the semi finals and Torbjörn Blomdahl (Sweden) 40-18 in the final.
Austrian Jasmin Ouschan was the defending champion in the women's pool event. She also reached this year's final, but lost 9-8 to Allison Fisher (England).
Ralf Souquet from Germany won the men's pool event. The former world champion is possibly the best player in the world right now and defeated Ching-Shun Yang (Taiwan) 11-4 in the final. The 2005 winner Pei-Weo Chang (Taiwan) did not return to defend his title.
The snooker final was contested between two Englsih pros with veteran Nigel Bond beating David Grace 3-0. Northern Ireland's defending champion Gerard Greene did not take part.
Here are the medals awarded in the billiard disciplines:
Three cushion
1. Dick Jaspers (Netherlands)
2. Torbjörn Blomdahl (Sweden)
3. Marco Zanetti (Italy)
Pool (9-ball)
Women:
1. Allison Fisher (England)
2. Jasmin Ouschan (Austria)
3. Yuan-Chun Lin (Taiwan)
Men:
1. Ralf Souquet (Germany)
2. Ching-Shun Yang (Taiwan)
3. Stephane Cohen (France)
Snooker
1. Nigel Bond (England)
2. David Grace (England)
3. Mohamed Shehab (United Arab Emirates)
The World Games is an event for 30+ sports not included in the Olympic Games. It's staged every four years by the
International World Games Association
.
The Games took place 16-26 July 2009 in Kaohsiung, Taiwan. In 2013 the host city will be Cali, Columbia.
See also: