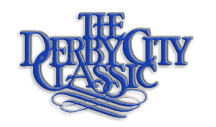 Francisco Bustamante from the Philippines is the Master of the Table in the
Derby City Classic
.
The tournament is comprised of three events. Bustamante was seventh in bank pool, third in one pocket and second in 9-ball.
Here are the final results:
Bank pool:
Winner: Larry Price (USA), $10,000; Runner-up: Sylver Ochoa (USA), $5,000
One pocket:
Winner: Gabe Owen (USA), $12,000; Runner-up: Larry Nevel (USA), $6,000
9-ball:
Winner: Ralf Souquet (Germany), $17,500; Runner-up: Bustamante, $8,400
All-around title (Master of the Table):
Bustamante, $20,000
Owen, $3,000
Souquet, $2,000
This was Bustamante's first all-around-title. It was Souquet's third 9-ball win after also lifting the trophy in 2004 and 2006.
During the week there were several more events being staged. For instance, Darren Appleton (England) beat Niels Feijen (Netherlands) in the final of the Straight Pool Challenge.
The tournament ran from January 4-12 at the Executive West Hotel, Louisville, Kentucky, USA. Approximately 400 players took part in each of the three main events.
See also:Related posts: