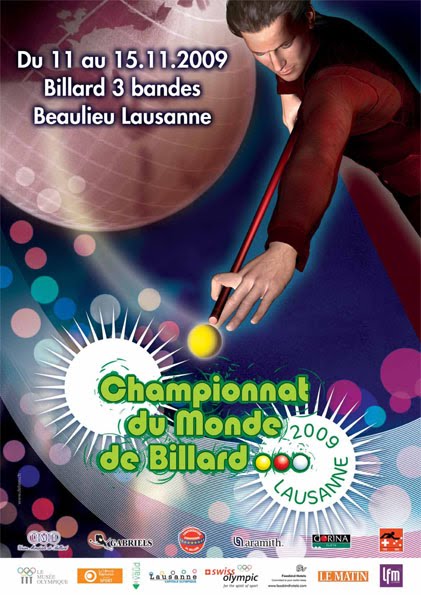 Filipos Kasidokostas from Greece captured the
2009 World Three Cushion Championship
.
Kasidokostas played to a high standard in the final where he beat Eddy Merckx (Belgium) 3-1. The set scores were 11-15, 15-8, 15-13 and 15-3.
Two-time defending champion Marco Zanetti (Italy) and Eddy Leppens (Belgium) shared third place.
Kasidokostas took away €4,800 for the victory. Merckx received €3,200.
The Greek champion had the highest average in the tournament, with 1.869. In addition he had the highest single match average with 3.058. As if that wasn't enough he also tied for the highest run of 13 with Roland Forthomme (Belgium) and Sergio Jimenez (Spain).
This was Kasidokostas' first world title, from three finals. In 2003 he lost to Semih Sayginer (Turkey) and in 2004 he lost to Dick Jaspers (Netherlands). This was the 62nd edition of the world championship but the very first won by a Greek player.
Merckx was aiming for his second world title, having previously won in 2006.
The win takes Kasidokostas from 17th to 10th in the
World Players Ranking
. Merckx advances three places from eighth to fifth. Jaspers only finished ninth in this event but is still the leader. Daniel Sanchez (Spain) stays in second and Frédéric Caudron (Belgium) moves from third to second.
The championship was held at the Centre de congrès et d'expositions Beaulieu, Lausanne, Switzerland between 11th and 15th November 2009.
See also:Related posts: